Welcome to the online home of Piedmont Dogs aka Vint Hill Dog Park. A non-profit 501(c)(3) organization dedicated to providing a
fun and safe off-leash dog recreation area to Virginia's Piedmont region.
Vint Hill dog Park is a fenced in dog park on 1.25 acres. Partially wooded in the Vint Hill area, near the corner of Aiken Drive and Kennedy Road.
There is parking directly adjacent to the park off Aiken Drive, and a large parking lot directly across Kennedy
Road.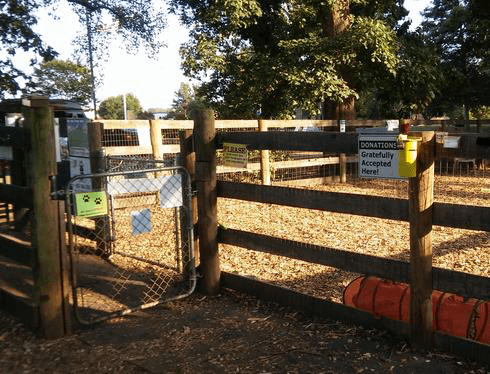 1.25 Acres of fenced in dog area
Small dog play area 
Plenty of car parking available
Dog waste bags provided
Water station for dogs
Plenty of seating
Shelter
Lots of trees (for shade}
Activity equipment for Dogs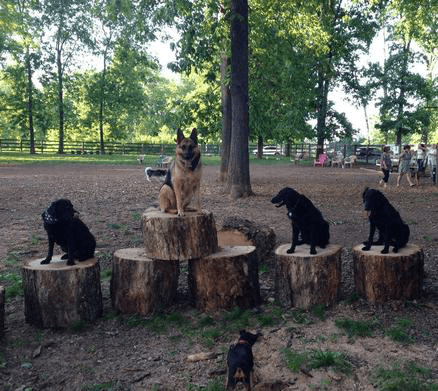 Piedmont Dogs LLC is a private non-profit  Organization, located in Warrenton, VA.
We are dedicated to maintaining a public offleash dog recreation area for the enjoyment of the residents and their dog(s).
We rely upon donations from the public to operate. This is our only source of funding. 
WHAT PEOPLE ARE SAYING ABOUT VINT HILL DOG PARK
"The Vint Hill Dog Park is  one of the best kept parks in the area, those who have volunteered their personal time to take charge of it do a fine job. Everyone who visits the park regularly can agree we're like a family." 
-Jesus Perez
"There's an awful lot of people who have helped out  either with their time,  Money or effort… It's definitely a community spirit  that keeps the park going."
– Ken Ellis
Relies entirely on the generous donations of our users of the dog park and our local business sponsors to build and maintain our facilities. Operating the dog park cost approximately $5000 per year – $100 per week – Covering insurance, lease, waste management, general site maintenance, park improvements and water. Our staff is entirely volunteer, so every dollar we raise goes straight to our dog park. 
Please consider making a tax-deductible contribution to Piedmont Dogs. Any amount helps! We are a 501(c)(3)  tax-exempt non-profit organization. Your contribution is tax deductible, and your support  is greatly appreciated!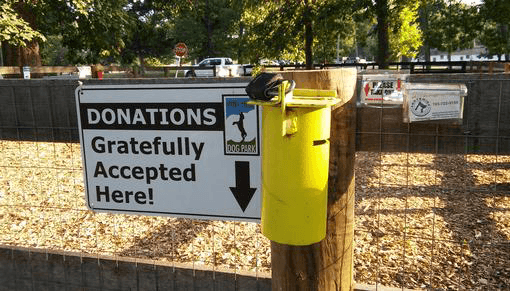 PLEASE SUPPORT OUR CURRENT BUSINESS SPONSORS
HTDNET
4 paws make a family, LLC (Dog Training)
Meadows Farms
Gateway Chiropractic, Gainesville VA
Treesplease, INC
PSA Custom Creations
Vint Hill Village LLC
Brookside Communities LLC
Boulders Designs 360 Property Services
Artemis 24Hour Vet www.artemisvess.com
www.petsmart.com
www.aprilshaver.lnf.com
www.bethkoepperphotographyblog.wor
dpress.com
www.vinthillcoffee.com
www.michaela.mummert.c21nm.com
Your Business Name Can Be Here. Please Consider Sponsoring the Dog Park